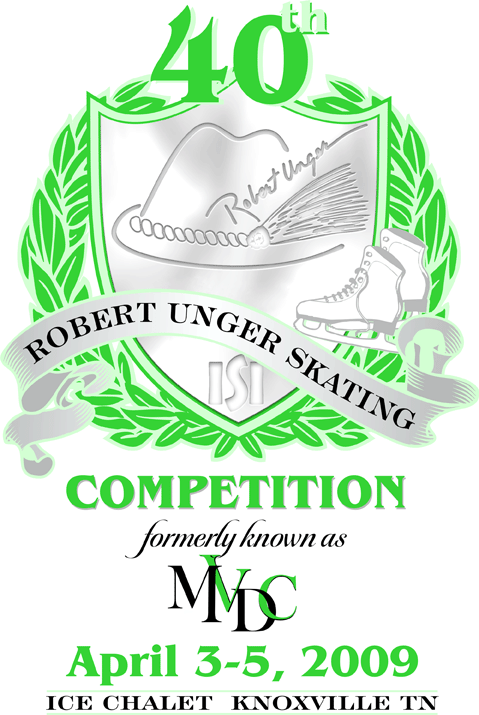 Join us!
April 3-5, 2009
Knoxville, Tennessee


Special Show on Sunday!


Robert Unger, President of Chalet Ice Rinks, Inc., pioneered recreational figure skating competitions in the South. In 1969, the annual Mississippi Valley District Invitational Team Competition (MVDC) became the first figure skating competition endorsed by the Ice Skating Institute (ISI). In 1977, this competition became the first international ISI skating competition. MVDC was renamed "The Robert Unger Skating Competition" in Mr. Unger's honor in 2009.

A Little History:

The Mississippi Valley is one of 18 districts that comprise the skating programs operating under the guidelines of the ISI, a program dedicated to encouraging ice skating as a participant sport and as recreation. Mr. Unger recalls those early days:

"The first competition had practically no rules except good sportsmanship, ethics, and the attitude that this is not the last day of your life!"

The history of recreational competition continues to build as each new generation participates in innovations of the ISI program. The Robert Unger philosophy of "something for everyone" is certainly shared by ISI. New ISI events such as Creative Figures and Free Dance have been developed and proven at the MVDC.

Events include:

Tots, Special Skater, Pre-Alpha -- Delta, Freestyle, Footwork, Stroking, Figures, Dance, Pairs, Team Compulsories, Solo Compulsories, Artistic Skating, Production, Jump & Spin, Ensemble, Synchronized Events, Interpretive Spotlight, Spotlight, (Choose one: Light Entertainment, Dramatic, or Character), Family Spotlight, Couples Spotlight.

We will use our stage lighting and follow spots for all spotlight events!

Details and forms to come!

Schedule (as of 3/25/09)
Is your ISI membership current?