1925-2007
Robert Unger, a native of Nuernberg, Germany, was a highly acclaimed skater who won titles in ice and roller skating championships in Europe. He was a featured performer in worldwide productions of Holiday On Ice and in European Ice Shows for 18 years before deciding to make his home in Knoxville in 1963, where he founded the Robert Unger School of Ice Skating.
He pioneered recreational ISI competitions by initiating the annual Mississippi Valley District Invitational Team Competition (MVDC) in 1969. In 1977, this competition became the first international ISI skating competition.

Mr. Unger earned his Masters Degree as a Figure, Freestyle, and Group Instructor, as well as Administrator, from the Professional Skaters Guild of America (PSGA). Twice named "Man of the Year" by the Ice Skating Institute, Mr. Unger was elected to membership in the Ice Skating Hall of Fame in 1983 for his contribution to the sport, and in the year 2000 he was presented with the ISI's Lifetime Achievement Award.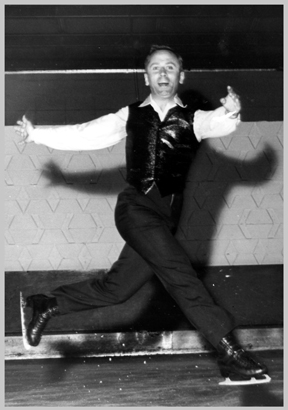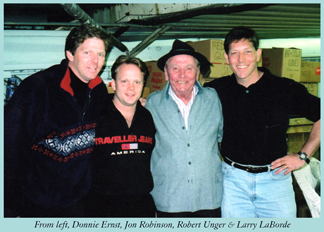 "Robert Unger: Something for Everyone"

Hardcover with 200+ Photos! 8.5" x 11"
Biography of Robert Unger and a History of the Ice Chalet

The story of a man whose vision impacted the ice skating world and generations of ice skaters. The story of a place and the people who made it special: The Ice Chalet in Knoxville, Tennessee

$ 45.00 plus sales tax (pick up at the Ice Chalet)
$ 54.50 with Priority Mail Shipping (Continental US)

CREDENTIALS